B Tech Lateral Entry Colleges in Faridabad Delhi NCR – LEET Admissions 2023
B Tech Lateral entry colleges in Delhi NCR: JB Knowledge Park, Faridabad
JB Knowledge Park is without a doubt the best B Tech laterally entry college in Delhi NCR. JB is an AICTE-approved campus and is affiliated with MDU Rohtak, a NAAC-accredited university. JB is the best college for B Tech lateral entry because of its most advanced infrastructure (30+ labs), 23-acre campus, 3000+ students, and strong placement records.
SUPPORT FOR B TECH LE-ET STUDENTS – JB KNOWLEDGE PARK
The first thing a B Tech Lateral entry student want is support. We understand that when a student passes a diploma and wants to get admission in a B Tech college in Delhi, NCR, he needs a pull-up to match his academics, attendance, and present assignment. Our support is provided by the following
DEDICATED COUNSELOR: The counselor take care of the admission process and get you accustomed to the college.
DEDICATED MENTOR: Academic transition from diploma to B Tech is difficult. Thus we assign you with a Dedicated mentor. He or she will be from Department, will be your dedicated help for B Tech course-related issues.
COOPERATIVE FACULTY: Strong teaching experience makes our faculty aware of the requirement of Lateral entry students. Definitely, you will get full cooperation from our teacher and trainers.
The B TECH Lateral Entry Course in JB Knowledge Park is designed for students who have a Diploma or B.Sc Degrees and want to become Engineers.
Affiliation and Approvals of JB Knowledge Park
Our B Tech Lateral Entry program is approved by the AICTE, Ministry of Human Resource Development, Government of India, and our all streams are affiliated to Maharishi Dayanand University in Rohtak—a State Government University with an A+ rating. Complimented with 30+ high-tech labs and various industry interactions, enabling students to be confident job seekers and job providers in the future. Moreover, LEET students and faculty feel proud at JB Knowledge Park, making us the best B Tech Lateral Entry college in Faridabad, Delhi NCR.
BIMLA DEVI EDUCATIONAL SOCIETY'S GROUP OF INSTITUTIONS, JB KNOWLEDGE PARK: Has permanent AICTE Approval ID: 1-13929861
ADMISSION PROCESS OF JB
The B Tech Lateral Entry opportunity for students from any discipline of Diploma or B.Sc to have a career in engineering. Students can choose any discipline of Engineering. Moreover, there is flexibility for a change of branch. As an example, a student with a diploma in electronics can choose B Tech in Computers. Diploma Students will get direct entry into B TECH 2nd year.
Eligibility for B TECH LE-ET Students
The B Tech opportunity for le-et students from Science student with 10+2 passes with a minimum of 60% marks in PCM and overall.
For Admission, Call 9999888321
STEP 1: Check Seat Availability & Eligibility: Seats in Lateral entry are very limited. You have to connect to our counselor or call the helpline number 9999888321 for seat availability and eligibility for B Tech admissions 2023.
STEP 2: FILL ONLINE FORM: If eligibility is met for B Tech Lateral Entry, Fill out the form. You have to pay Rs 2000 and get an appointment for a campus visit. Form charges are adjustable in the final fees you will pay for the LE-ET Course.
STEP 3: CAMPUS VISIT & REGISTRATION: You have to take an appointment from your counselor and visit the campus for interaction; on successful interaction and approval, you will be required to pay the Registration amount of Rs 8000. Faculty interaction and documentation checking is done post-registration. Lastly, a complete outline of the BCA course will be given.
B Tech Lateral Entry Streams Of JB
| BTECH Branch in LATERAL ENTRY | Total Intake | Fees | Duration |
| --- | --- | --- | --- |
| Electronics & Comm. Engineering | 3 Seats | Rs. 70000 per year | 3 Years |
| Electrical Engineering | 3 Seats | Rs. 70000 per year | 3 Years |
| Mechanical Engineering | 3 Seats | Rs. 70000 per year | 3 Years |
| Computer Science Engineering | 6 Seats | Rs. 81000 per year | 3 Years |
All these programs are approved by the AICTE, Ministry of HRD, Government of Indian & affiliated to M.D. University, Rohtak.. Reg Fees, University & Exam Charges, Transport and Hostel Additional
Why JB Knowledge Park for B TECH Lateral Entry?
Placement & Industry Orientation: We understand the needs for Diploma holders who want to pursue B Tech. Here is a base, JB College is promoted, funded, and maintained by a group of industries, and hence the industry interface is best served. On the other hand, our teachers are aware of industry requirements, and we prepare our students for the job sector also.
Personality Development:
Diploma holders must put in extra effort to compete with B Tech students. In today's world, we understand the role of communication. Hence, we give full emphasis on English communication and overall personality development to students who get admission in the B Tech second year through lateral entry. Moreover, JB has the best program for personality development and English improvement.
Best Crowd:
At JB College, you will find the brightest students in the league and the most decent crowd in Delhi NCR since students are from across India, and we mean it. Firstly, the crowd is supportive, and when you get direct entry in the second year, they will support you to merge with the ongoing batch. Secondly, our students are mostly from city backgrounds. To conclude, you will find the crowd very good in JB.
Strong Faculty:
Diploma holders can be assured of full cooperation and support in all matters from the Faculty of JB Knowledge Park. Faculty understands the needs of Lateral entry students and diploma holders, and they offer their best.
Proper Approvals & Government Recognized:
All streams are duly approved by AICTE, Ministry of HRD, Government of India & affiliated to M.D. U. Rohtak, which is NAAC A+ University. Hence Value of BTech from MDU is at par with the best universities in India and accepted globally.
State of Art Infrastructure:
AC classrooms, the best canteens, a large, lush green campus, transportation facilities, and, as I previously stated, 30+ labs, among other infrastructure features, make JB the best campus in the Delhi NCR for lateral entry.
In-campus Hostel & Transport from Delhi NCR:
Hundreds of students from all over the country live in In campus Hostels Residences, and hundreds of them travel from across borders to study here. Interestingly Our hostel has about 400+ boys and 72 girls and the all-inclusive package starts from 40000 p.a. and up to 10000 p.a. Rest depends on the facilities you want.
For the B Tech Lateral Entry course, we have a Spacious classroom with a seating capacity of 70 students in each class. All classes are fitted with brand new split A.C. with corporate lights and comfortable seating.
Sports Facilities for B Tech Lateral Entry Students:
When you enter JB College after 3 years in a diploma program, you will have a chance to experience campus life. Eventually, sport will become an inseparable part of the university's culture. Participation in games and sports invariably ensures good health and fitness, which directly affects academic performance. JB has the best sports facilities among B Tech lateral entry colleges in Delhi NCR.
We have taken care to divert you from your studies at times in order to keep you from becoming a bookworm. We have outdoor sports facilities such as basketball, cricket, and volleyball grounds. Importantly Physical and mental fitness are going to be the guru mantras of the future.
Career Opportunities
The scope of B Tech Lateral Entry graduates is immense, and they have more potential to get jobs in the field of computers than normal graduates. As a result, your experience and relevance to the B Tech degree will be greater than that of a typical graduate.
For Admission, Click here to Call 9999888321
DEPARTMENTS OF B TECH LATERAL ENTRY
Department of Computer Science and Engineering

Recently, the demand for CSE has increased tremendously. With a wide range of labs, helpful faculty and best teaching aids, JB Can be your future college to pursue B Tech Lateral entry in Computer science Engineering.
In Fact we have a standard batch size of 120 students, and every year 12 seats are available for lateral entry.
Since CSE is a sought-after branch, applications are far more than the number of seats available. If you wish to apply for CSE LE-ET, feel free to call 9999888321.
Employment opportunities:
If you are planning to become a software developer, you should consider studying at the undergraduate level. There are universities that offer courses in system analysis, networking, database administration and IT-enabled services along with multimedia animation teaching research and development.
Department of Electronics and Communication Engineering
EC students are immune from the ups and downs of industry like CSE; ECE students are called "SADABAHAAR" students. Essentially providing good opportunity to jump into the computer industry or other electrical fields.
At JB, we understand the importance of lateral entry students, and you have all the support from teachers and staff that you need. Thus, Electronics Engineering encompasses a wide range of applied disciplines, including electronics manufacturing and instrumentation technology; telecommunication engineering; electronic apparatus engineering; and more.
JOB OPPORTUNITIES AFTER B TECH LATERAL ENTRY IN EC
Individuals who work in the Electronics industry and are employed by Resource centers, IT-enabled Services, Sales and Marketing personnel, Teaching, and Research & Development departments, Besides you can get jobs in Software and hardware developer in computer industries, Engineers in power sectors, Engineering core in defense forces and Instrumentation engineering in almost all types of the industries.
Department of Mechanical Engineering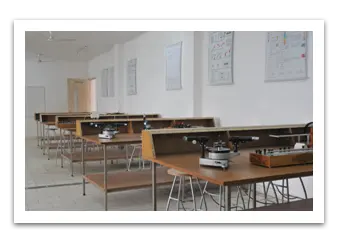 The industry can't function without Mechanical Engineers. Though demand is lower than before, the number of students opting for ME degrees is smaller than before. Hence plenty of job opportunities are available for Mechanical Engineers.
Teachers in the Mechanical Engineering department are helpful and make you understand the nuances of mechanical engineering as per current industry requirements. They also extend all necessary support to Lateral Entry students.
JOB OPPORTUNITIES after Lateral Entry in ME:
You can work as an engineer in the core mechanical industry, as an engineer in the Automobile industry, and as a manager in a modern MNC, in IT-enabled mechanical-based industries like ship engineering and merchant navy. In addition to this PSUs like Hindustan Aeronautics, BARC, NTPC, ONGC and SAIL as well as teaching jobs in engineering colleges.
Department of Electrical Engineering
Electrical Engineering requires huge labs and infrastructure requirements. That is why many colleges do not have Electrical Engineering. At JB we have both backed with hi tech labs and skillful teachers.
Every class has projectors and, multimedia aids & air conditioners.
Employment opportunities:
B Tech Lateral entry search a strong career in the Core mechanical industry, Engineer/manager in the core electrical industry, power sector/electricity boards, MNC after MBA, Electrical based industry, armed forces, Merchant Navy as ship engineer. Also, in PSU like Hindustan Aeronautics, BARC, NTPC, NHPC, BHEL, ONGC, etc., In Engineering Colleges, R and D work in any of the above, Software and hardware developer in computer industries, Instrumentation engineering in almost all types of the industries.
JB Knowledge Park – Best BTech Lateral Entry Colleges in DELHI NCR Faridabad,